Odds are you've never heard of Branson, Missouri, and I'd confidently bet you've never been anywhere like it.
The town of Branson reminds me of what America was like in the '80s. American flags accessorize the streets lined with billboards promoting Vegas-like variety shows and attractions. It's truly fabulous. While west coasters like myself and Sven wouldn't necessarily have elected to visit Branson on our own accord, it's a popular destination for people in the Midwest. If you're a fan of kitschy attractions, you'll want to be sure to check out the Dolly Parton Dixie Stampede Dinner or Interactive Butterfly Exhibit (one of the coolest experiences).
But wait, there's more. Anyone who knows me is pretty savvy about my obsession with Disneyland. I've been to every park except Tokyo Disney, so I like to think I know my shi*&. While I stand by the sentiment that there is no happier place than Disneyland, Silver Dollar City has left me considering a draw. The theme park is 1880's themed (yeah, it's obscure, yeah, it's awesome) with over 40 ride attractions, most of which are too extreme for me, but had my 30-year-old fiance acting like a schoolgirl.
The best part about Silver Dollar City, in my humble opinion, are the 100 resident craftsmen who demonstrate and sell America's heritage crafts amongst award-winning restaurants and shops – all sitting atop one of Missouri's deepest caves. If your someone who typically steers clear of theme parks, you'll want to force yourself to give this a try.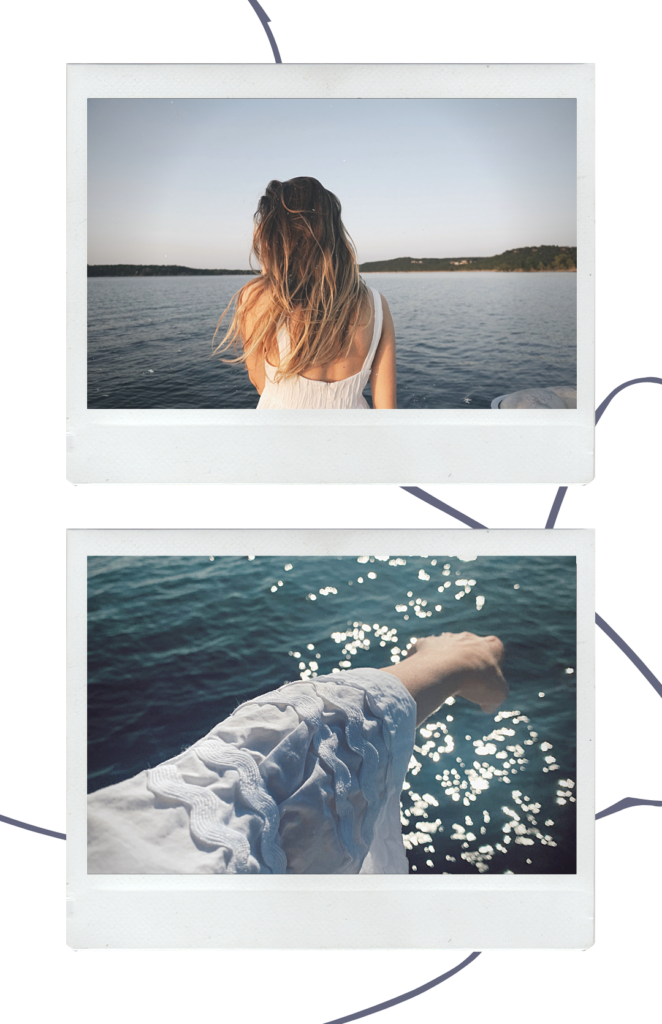 While all this fanfare is perfectly splendid (bly manor reference), Branson's real attraction is Table Rock Lake.
This past trip was our third time staying on Table Rock Lake, and each visit is better than the last. We've rented the same ten-bedroom cottage at Branson Shores Resort every season, and it's starting to feel like a second home. It's not your typical resort vacation, but if you enjoy a simple getaway that comes with access to high-end boats, and free pontoon boat access, you won't be disappointed. With everything going on it was so nice to escape to the lake with my family and enjoy the zen, all American charm of Branson.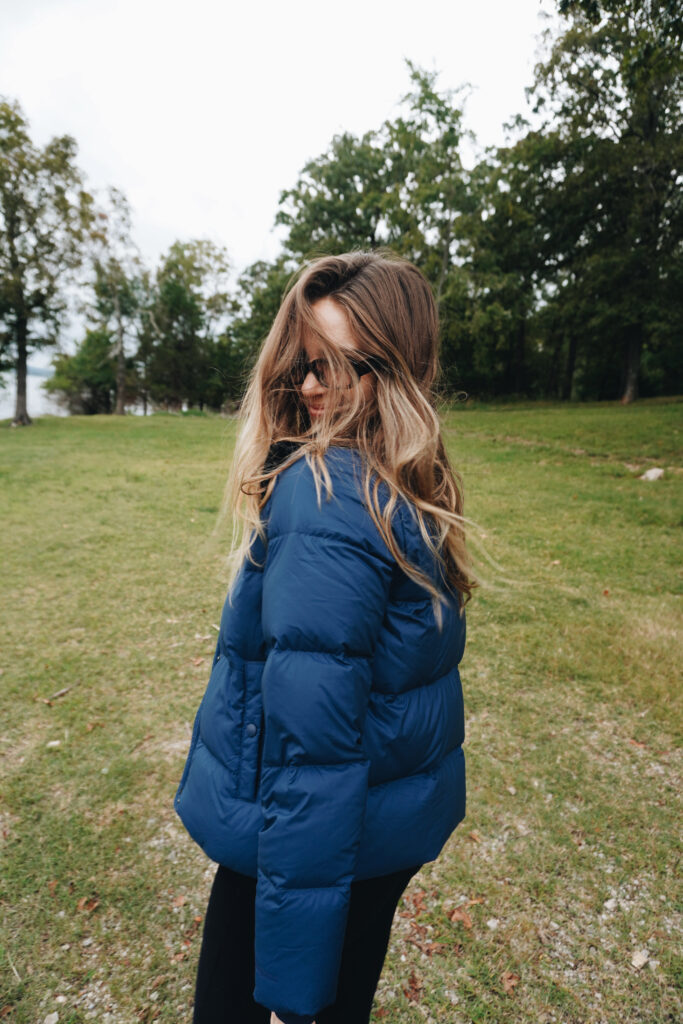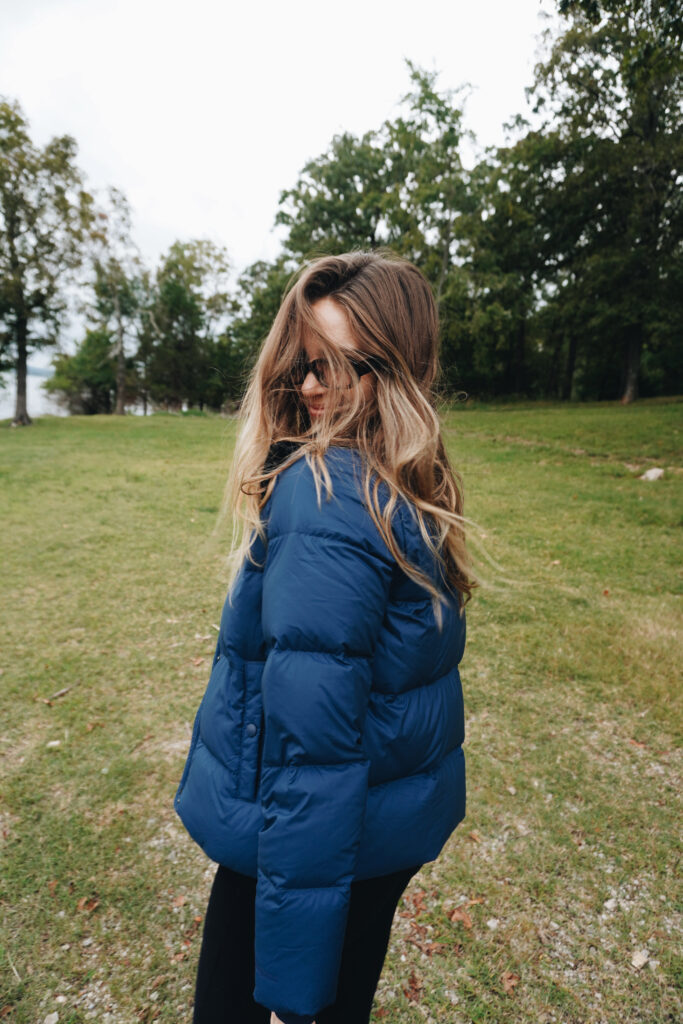 Listen, I'm not huge on taxidermy, especially when it comes to bear cubs, but there's something to be said for cabin charm. I like the rustic feel of this cabin, and the more we visit, the more it grows on me. The wrap-around patio with sweeping lake and mountain views graced my Instagram story daily during my last visit. Some seasons the wasps like to hang outside, so you'll want to be wary of them, oh, and the geese. Geese are jerks, in case you didn't know.
The ten rooms make for plenty of space if you're keen on staying inside and getting cozy with the fireplace (and little bear cub). The lake amenities are what make this place unique. When you rent a cabin, you can access a free pontoon boat every day, or you can opt to pay extra for a more elevated boating experience. I highly recommend the slide boat with sun deck; it's fancy and fabulous. If you're into non-motorized, physically demanding activities (ew), they've got jet ski's, kayaks, and the whole lot to keep you entertained.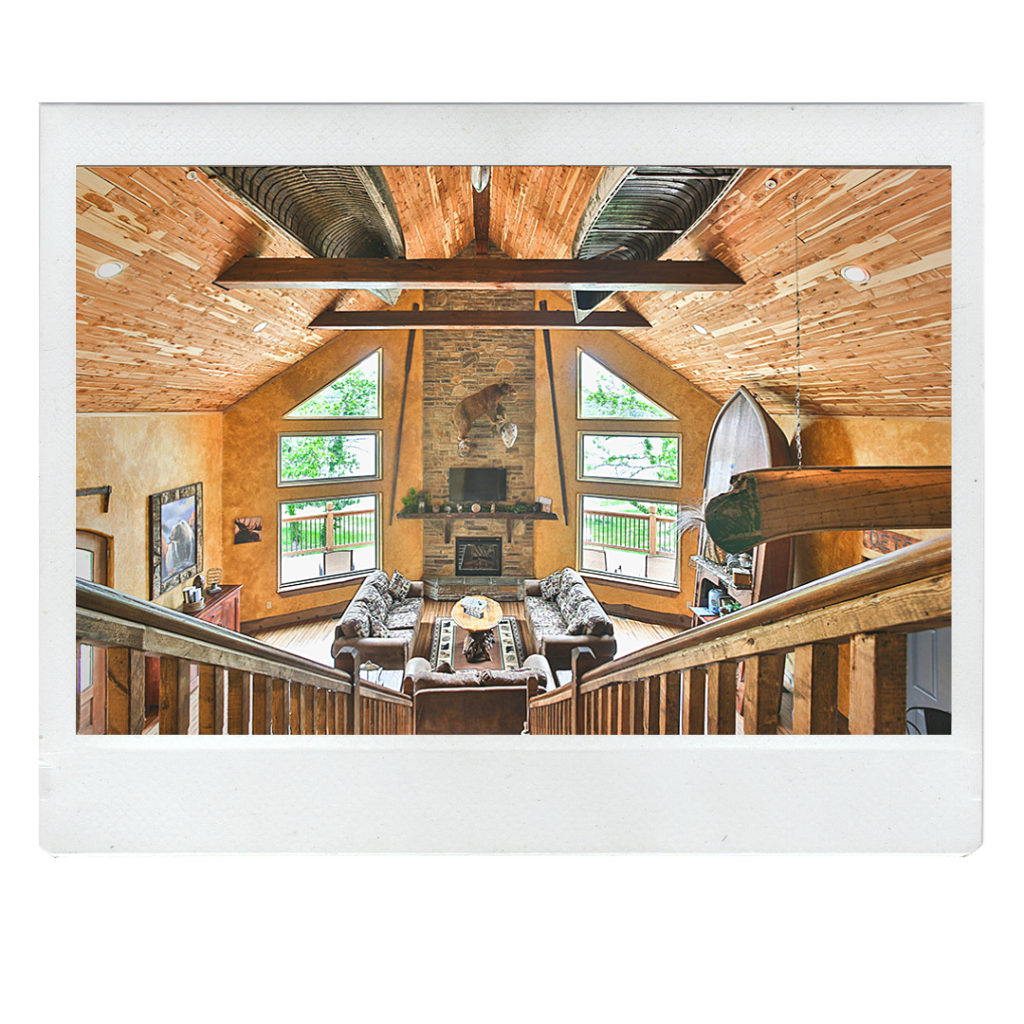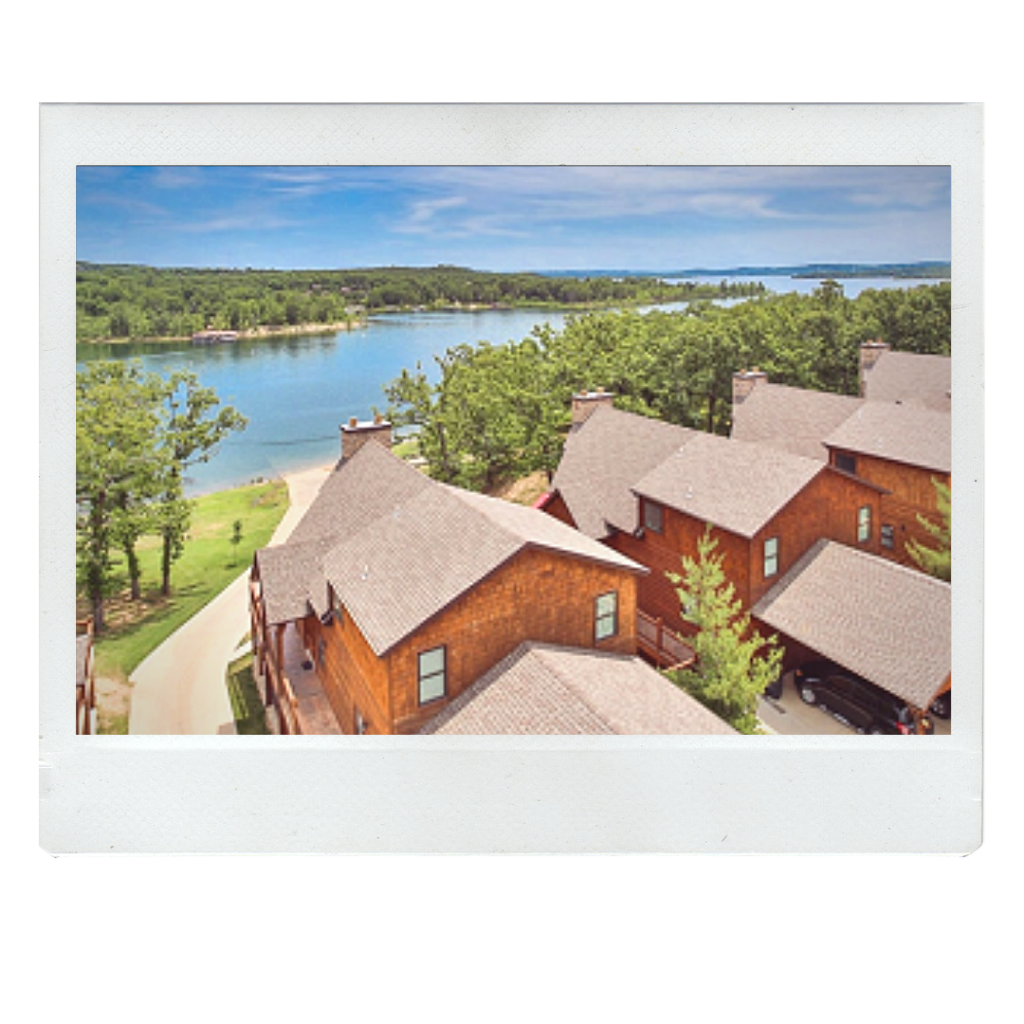 Relaxed! We did a lot of relaxing. Almost every day, we went out on the boat and cruised around the seemingly endless lake eating chips and salsa and drinking in between naps. It was bliss.
Sven and I elected to check out the area and stumbled upon an awesome trail that follows Table Rock Lake's waterline. Along the hike, we discovered different clusters of camping grounds and what seemed to be naturally maintained botanical gardens.
Pre-covid, we enjoyed visiting some of the local shops, specifically the Amish General Store. It was quite the experience. I still have my Amish Natural Remedy guidebook and loose-leaf organic tea for special occasions.